ANGELL CANYON RANCH CORP
There are a few ways to get over to the ranch. The map below gives an idea of a few routes. Generally speaking, travel West from Denver on Interstate 70. Just be sure to get to Colorado 92 about 10-15 miles East of Delta.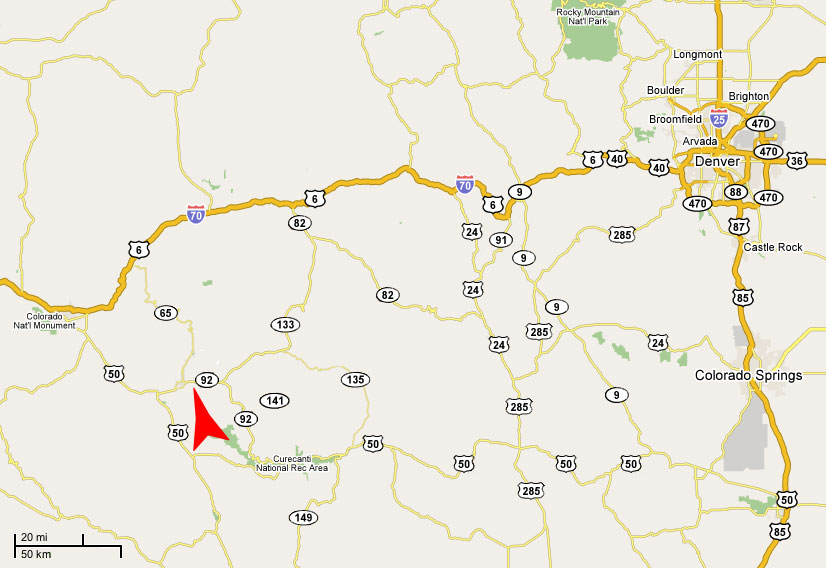 From there, just find the Gunnison River Pleaseure Parks and call us. We'll come get you. 970 872-4280. Ask for Cal.